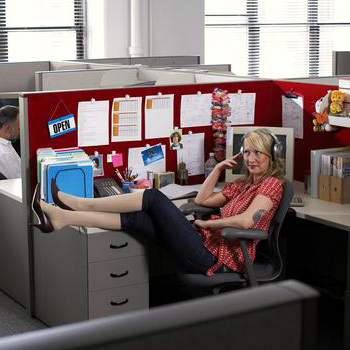 No need for a lot of explanation on this subject. Either you know how miserable having an annoying coworker can be or (you're incredibly lucky and) you don't. Maybe you aren't personally bothered by anyone, but you manage a team with one annoying apple that's spoiling the bunch. If you've been there, you know what a pain it is.
This brings us to a fork in the road. You can do nothing, hint, and spend 2.8 hours a week working around the person until someone snaps, or you can talk to the person who is driving everyone nuts. (Sounds fun, right?)
Assuming you're a take-control-kind-of-person and are going to deal with the problem, you'll want to learn some tricks that will let you fully air your complaints in a that way will make change likely and not create more conflict. We teach skills for dealing with personality clashes.